Grip for safety handles, rails and sport uses.
Protection Without Pollution™
EZ No Slip™ Grip
safe eco-friendly

coating is great on anything!
Winner of Retailers' Choice Award at the 2023 National Hardware Show
Most outstanding and innovative product
The world's most safe and easy to apply non-slip solution available for consumer use
Safe
No fumes or odors
Applies in minutes
Durable and long lasting
Invisibile finish
Will not discolor  crack or peel
Easy to clean and maintain
Works on all objects and surfaces
Hand rails
Safety bars and handles
Pool step & ladder rails 
Ladders, tool handles
Glog club grips
Tennis raquet grips
Pickleball grips
Oars and fishing poles
Look how easy it is to apply…
According to OSHA Regulatory Safety Standards For Acute toxicity - Inhalation (Vapors)
OSHA Hazard Communication Standard; 29 CFR Part 1910.1200
OSHA Hazard Category Classification
Applying EZ No Slip coating to any throw rug, mat or carpet that you want to be anti-slip is as easy as….
What our customers are saying…

Bernadette V. (76)
(Santa Fe, NM)
"My neighbor put this coating on a hand rail near our shower because it was hard to hang on to particularly when it was wet. My husband has fallen a couple of times trying to get out of the shower. It looked really easy to put on and now there is no slippage at all – dry or wet. Really impressive!"
Mario R. (42)
(Denver, CO)
"One of my roofing employees told me about this product. We tried it on a couple ladders and some tool handles. Wow!! It works. And very easy to brush on. We're putting it on all our ladders and tool handles as safety is super important in my business."
Monica S. (38)
(Los Angeles, CA)
"I teach tennis and play in a lot of tournaments. I've tried a lot of different grip wraps and some work ok. But when it's hot out, my hand sweats and I have to towel off my racquet grip sometimes during a game. I tried EZ No Slip with two coats on my grip and it's amazing! It grips even when my hand is sweaty. I'm sold!
Visually undetectable and will not change the look of the object you put it on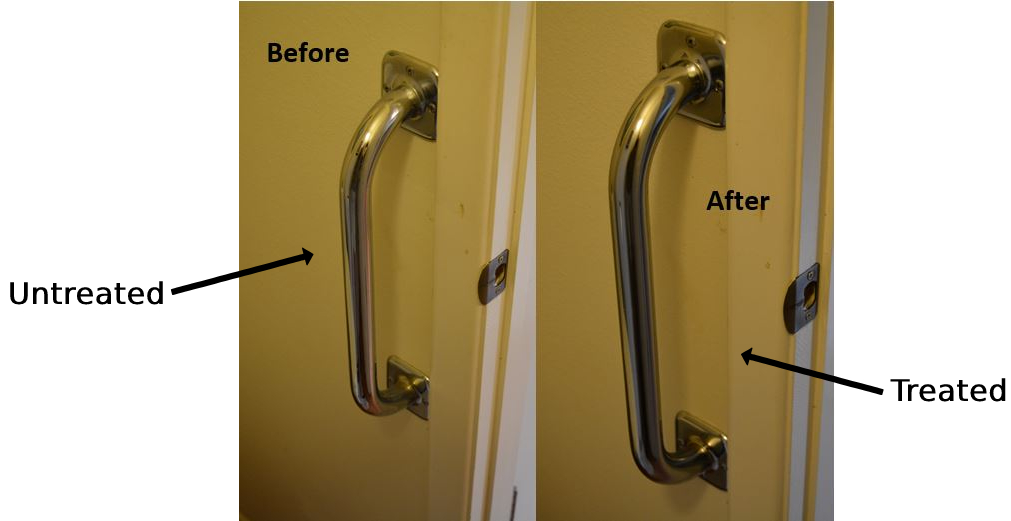 Just a few examples that you can use EZ No Slip on. Use it on anything that you want to have a good grip on for enjoyment or the safety of your loved ones, employees and of course yourself.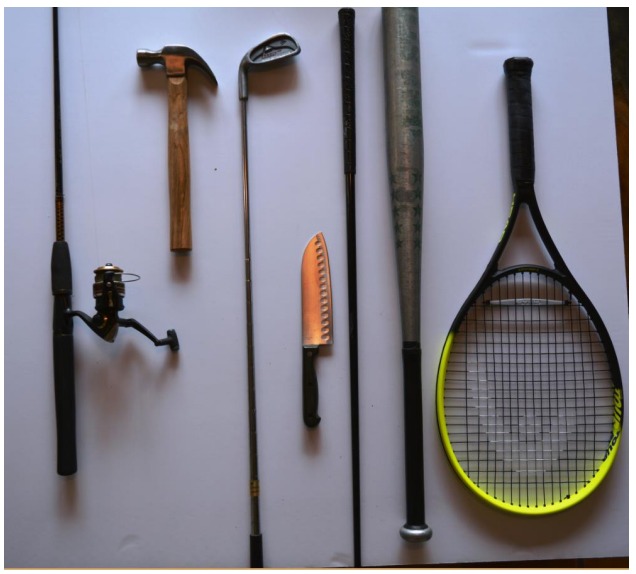 Watch! Apply EZ No Slip™ Grip to your step ladders!
This eco-friendly safe grip coating can be applied to almost anything that you want to have a good grip on when handling it.
It only takes a few minutes to get a grip on any object while making the world a better, safer and cleaner place for us all!
Protection Without Pollution!
Kit includes non-slip coating, brush and instructions