Bathtub, Shower And Floor Coating
Winner of Retailers' Choice Award at the 2023 National Hardware Show
Most outstanding and innovative product
The world's most safe and easy to apply non-slip solution available for consumer use
Water based/safe formula
Quick, safe and easy to apply
Crystal clear finish
Durable long lasting
No mixing, no mess, no gloves, no mask required
Seals and protects from water damage
Won't stain, crack, peel or discolor
Won't mildew or mold
Provides UV protection
Bonds to ALL tub, shower and floor surfaces
Use indoors or outdoors
Easy to clean
No fumes or odors
Look how easy it is to apply…
According to OSHA Regulatory Safety Standards For Acute toxicity - Inhalation (Vapors)
OSHA Hazard Communication Standard; 29 CFR Part 1910.1200
OSHA Hazard Category Classification
Applying EZ No Slip™ to your bathtub, shower or floor is as easy as…
Visually undetectable and will not change the look of your floor or shower

No more sandpaper strips that get brown or leave residue on the surface

No more "invisible" mats that gray, dull and become slippery over time

No more ugly rubber mats that create mold and mildew stains and become slippery over time

Bonds beautifully with all surfaces
What our customers are saying…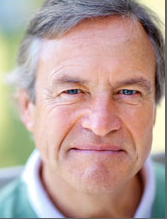 Larry S. (73)
(San Francisco, CA)
"I applied EZ No Slip™ to our bathtub several months ago. The process was very easy and it dried in 4 hours. There was no smell at all. The surface is comfortable on our feet, not rough or stick – absolutely non-slip. Great product!
George A. (32)
(Chicago, IL)
"My wife kept slipping on the bathroom floor from shower spray. I applied EZ No Slip™ to the tile floor and it worked great! You have to look hard to even see that it's there. No worries now as there is no way she can slip now."
Carl and Ellie
(Miami, FL)
"We're in our 60's and have been having problems slipping on our marble shower floor. It was just a matter of time before something bad happened. Wow! It was so easy to apply and we've had no issues slipping whatsoever. Thank you!
It only takes a few minutes to protect yourself, your family and your business while making the world a better, safer and cleaner place for us all!
Protection Without Pollution!
Kit includes non-slip coating, roller, tray and instructions